Wooden Walnut Board
Wooden Walnut Board.
Type: EQUIPMENT. Detail: WOOD_BOARDS. Product Code: 1899woodwalnut.
Retail Price: AUD $199.99
(includes GST)
Buy
or
Remove
Walnut and Sycamore with Walnut Border.A high quality chessboard, featuring Walnut and Sycamore veneers. Deep richly toned Walnut wood veneer has been combined with high grade light Sycamore, the result is a board that would compliment the look of the modern household.Overall Board Dimensions are 55mm squares board: 550mm x 550mm x 15mm.Both the playing face of the chessboard and the reverse are manufactured with high quality veneers and a special finish.Rechapados Ferrer is a workshop located in the town of La Garriga (Barcelona, Spain) with more than 60 years of experience in designing and manufacturing artisanal chess boards.Ferrer chess boards are used in the world chess championships organised by FIDE, World Chess, European Chess and Australian Chess Federation.
Details (28Kb jpg file)
Sample (27Kb jpg file)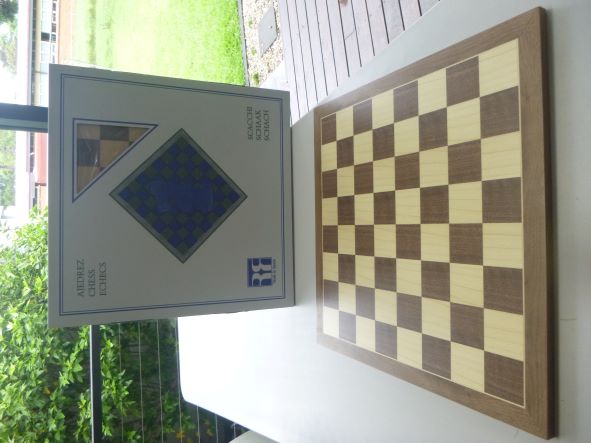 ---