Leo Forgacs
Leo Forgacs.
Type: BARGAINS. Detail: Foldeak, WA. Product Code: 1901034224.
Retail Price: AUD $19.95
(includes GST)
Buy
or
Remove
A rare copy. W. A. Fldeak: Leo Forgacs (18811930). 62 annotated games. ISBN 1 901034 22 4. Chess Masters Series (10). Published by The chess Player, Nottingham, still with the clear, original plastic cover, 56 pages.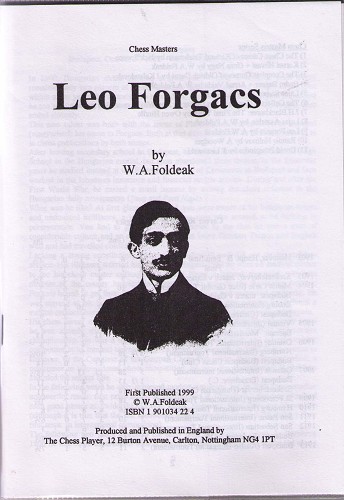 ---