The History of Chess
The History of Chess.
Type: BARGAINS. Detail: Forbes, D. Product Code: 8071895563.
Price: AUD
$59.95
Now $39.95 (33% discount!!)
Buy
or
Remove
A reprint of the 1860 classic dealing with the history of the game from the time of the early invention of the game in India, until the period of its establishment in western and central Europe. Hardback.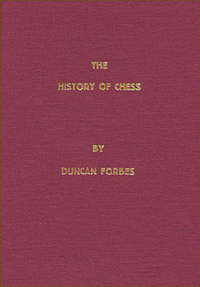 ---