Play the Queen's Indian
Play the Queen's Indian.
Type: BOOKS. Detail: Greet, A. Product Code: 9781857445800.
Category: 1 D4 OPENINGS. Publisher: Everyman.
Retail Price: AUD $32.95
(includes GST)
Buy
or
Remove
The Queen's Indian is a dynamic and flexible way to meet 1 d4, and it leads to complex and intricate positions rich in ideas both sides. Such is the high regard for the Queen's Indian that virtually all the worlds top players have utilized it at one time or another. In this book Andrew Greet presents a complete opening repertoire for Black. He reveals his secrets, offers answers against all of White's possibilities, and highlights the principal tactical and positional plans. This book tells you everything you need to know to play the Queen's Indian with confidence. Softback 256 pages. Dimensions 152 x 229 x 15.24mm.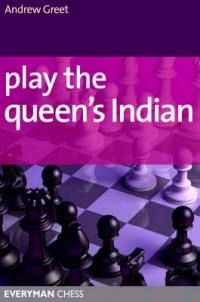 ---