Learn Chess the Right Way 1
Learn Chess the Right Way 1.
Type: BOOKS. Detail: Polgar,S. Product Code: 9781941270219.
Category: BEGINNERS. Publisher: .
Retail Price: AUD $24.95
(includes GST)
Buy
or
Remove
In Book 1, the focus is on onemove checkmate exercises. In each of the first five chapters, a specific piece delivers checkmate (in Chapter 1: the queen, Chapter 2: the rook, and so on). In Chapters 68, checkmates which involve special tactics (such as pins, discovered attacks, etc.) are introduced. Chapter 9 has a mixed collection of puzzles, without any hint about which piece is to deliver checkmate. Chapter 10 builds on the previous 9 chapters, and introduces basic patterns of checkmate in two moves. Softback, 160 pages. Dimensions 185 x 257 x 10mm, 249g.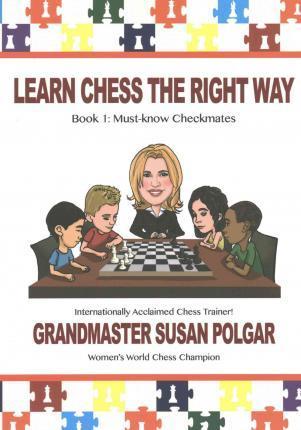 ---