Fritz & Chesster Volume 2
Fritz & Chesster Volume 2.
Type: SOFTWARE. Detail: 0 PLAYING PROGRAM. Product Code: CBFUF2CDE.
Retail Price: AUD $59.95
(includes GST)
Buy
or
Remove
A cartoon allows a child to improve their chess with various exercises and a chance to play a game of chess against king black. Suitable for ages 6 and up Jump into chess action, move by move, to rescue Chesster from deep within King Blacks castle. Join Fritz and Bianca in a thrilling chess adventure as they enter rooms of the castle, where each challenge will help you sharpen skills and prepare for the ultimate showdown.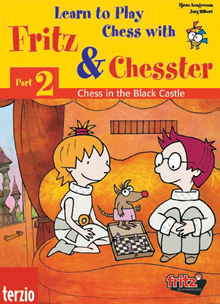 ---