Standard Chess Pieces (Cream)
Standard Chess Pieces (Cream).
Type: EQUIPMENT. Detail: PLASTIC PIECES. Product Code: PCS1.
Retail Price: AUD $17.50
(includes GST)
Buy
or
Remove
Plastic black and cream chess pieces WITH 2 EXTRA QUEENS. The weight of the chess set is 520g. The height of the tallest piece the king is 95mm. Solid plastic pieces that wont break and the whole set weighs 526 grams. Suitable for schools and tournaments, it includes 2 extra queens and comes with 2 clear bags that contain the pieces. The board in the photo is sold separately for $7.50, a roll up vinyl board and the code on our website is PCB4BL.
Sample (87Kb jpg file)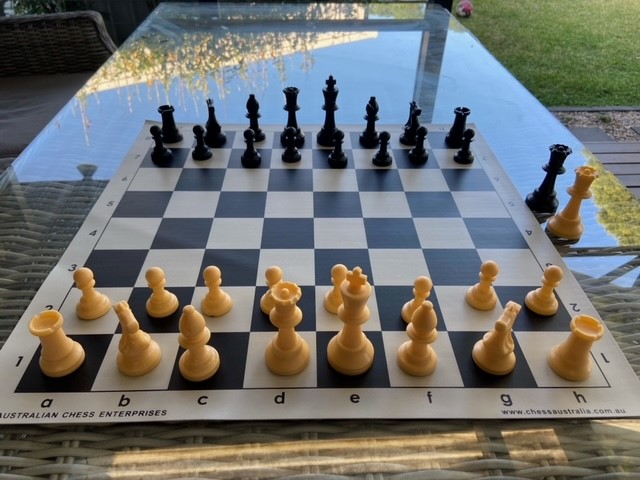 ---