True Combat Chess
True Combat Chess.
Type: BARGAINS. Detail: Taylor, T. Product Code: 9781857445848.
Price: AUD
$32.95
Now $24.95 (24% discount!!)
Buy
or
Remove
Former US Open Champion Timothy Taylor draws upon his wealth of personal experience to offer an instructive and entertaining account of how to improve your chess. This book is awash with invaluable advice on all stages of the game. Taylor emphasizes the practical aspects of chess: how to really make the most of your ability; how to win at all costs; and how to absorb the lessons of defeat to come back stronger. Grab every advantage over your opponents and be in the best possible shape for battle. True Combat Chess will show you the way. Softback 208 pages, Dimensions 152 x 229 x 15.24mm.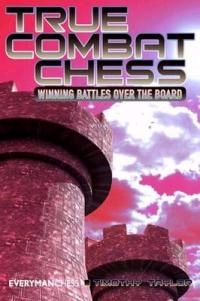 ---