Magic of chess Tactics 2
Magic of chess Tactics 2.
Type: BARGAINS. Detail: Meyer, C & Muller,K. Product Code: 9781941270813.
Price: AUD
$29.95
Now $19.95 (33% discount!!)
Buy
or
Remove
Only one copy left in stock! This book puts special tactical motifs and themes under the analytical microscope. Complicated tactics, the kind that separate tournament winners from the pack, require intuition, imagination and precision. The focus in this book is on attacking techniques and transformations. The contents include: Attacking with the Queen and Knight; The Knight on the Attack; Attacking with Bishops of Opposite Colors; Pins; Learn from the World Champions; and Exchanges Transformations. The reader will find the analysis comprehensive and challenging. Dozens of exercises help reinforce the reader's understanding of this complex subject matter. So, roll up your sleeves and prepare to ride herd on tactical fireworks and sharpen your tactical skills. Softback, 192 pages.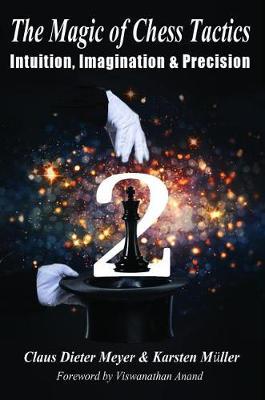 ---